It's been so hot here today, unbelievably so! I was surprised as it didn't give such nice weather! Shame I was at work and not able to enjoy it. Hope it stays like this for a few more days! I don't think it will, this is England!

Here are some more cards that I have made:

The first is another Magnolia card. I love these papers, they are definitely my favourite.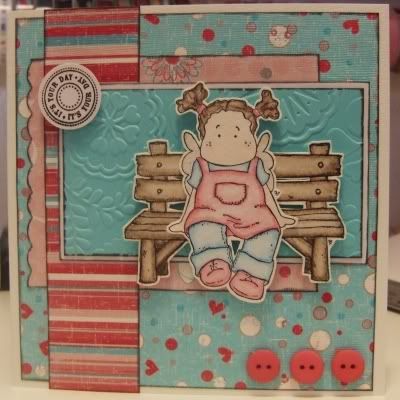 Supplies: Magnolia Stamps, Daisy Bucket papers, Hero Arts sentiment stamp, buttons (various), Cuttlebug Embossing Folder
The third card is my favourite of three today. I've used another Sarah Kay stamp (I only have two, this is the other one). This is for the Sarah Kay Challenge blog. The challenge was to use the sketch.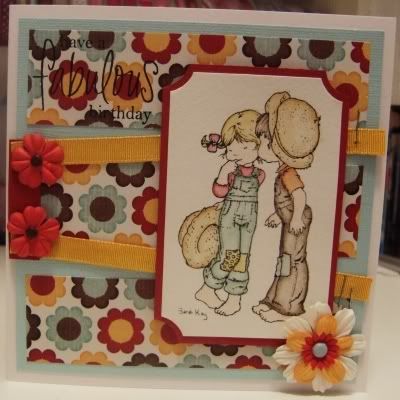 Supplies: Sarah Kay Stamp, My Mind's Eye papers, Ribbon (various), Flowers (various), Hero Arts sentiment Stamp